Our 11 Rooms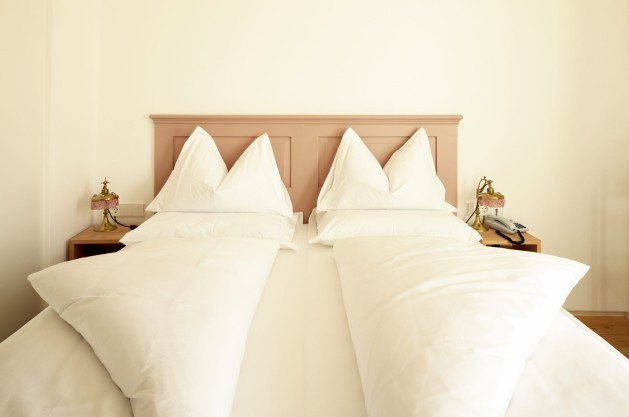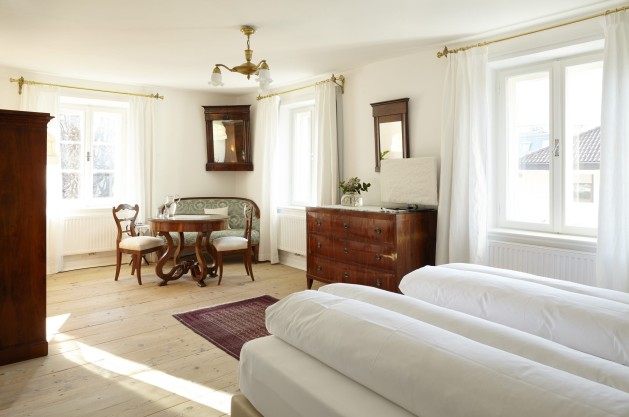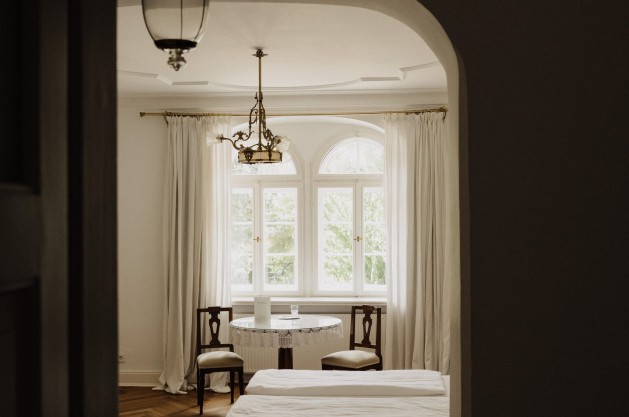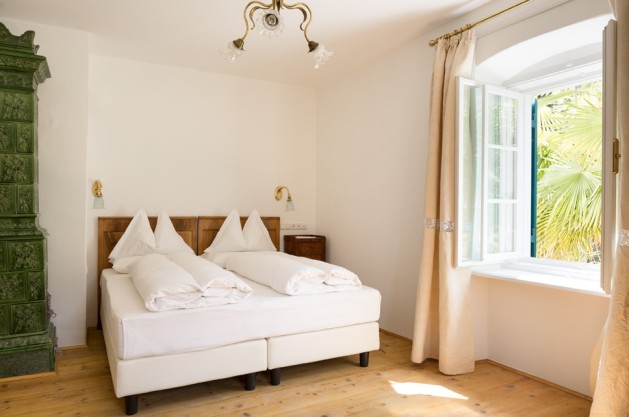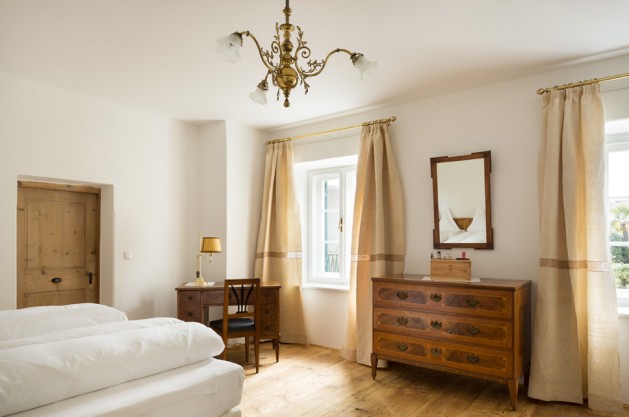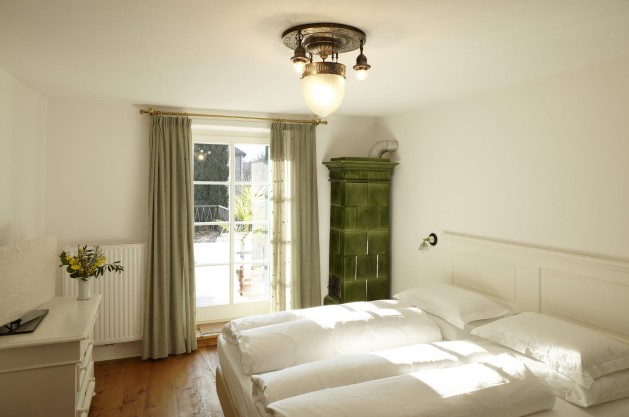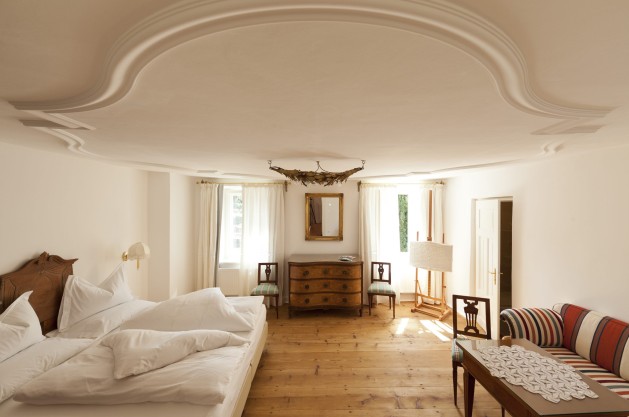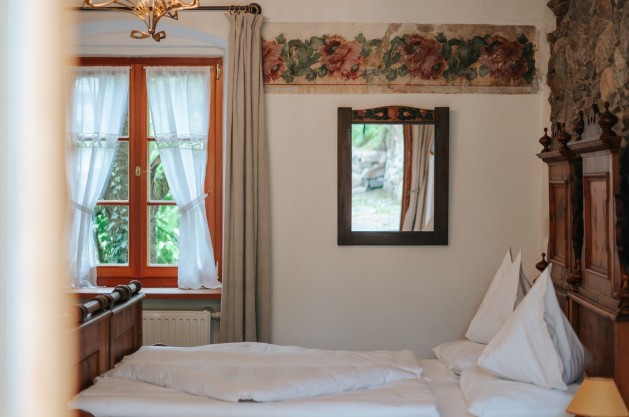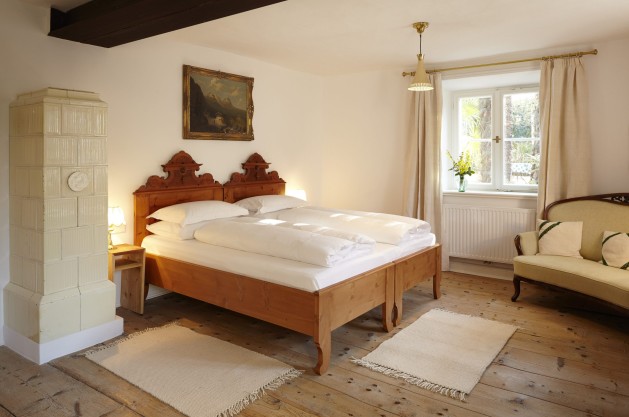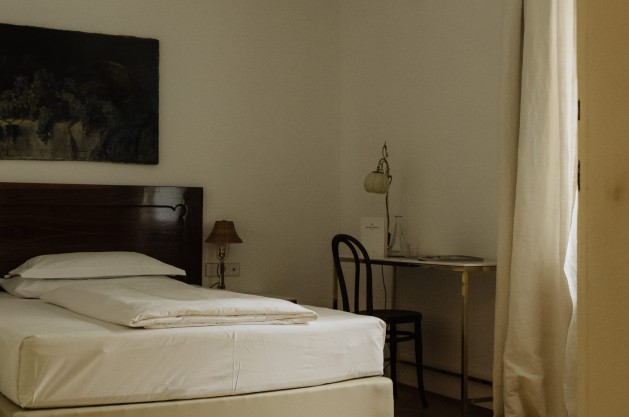 Turmzimmer
A room with a (wonderful) view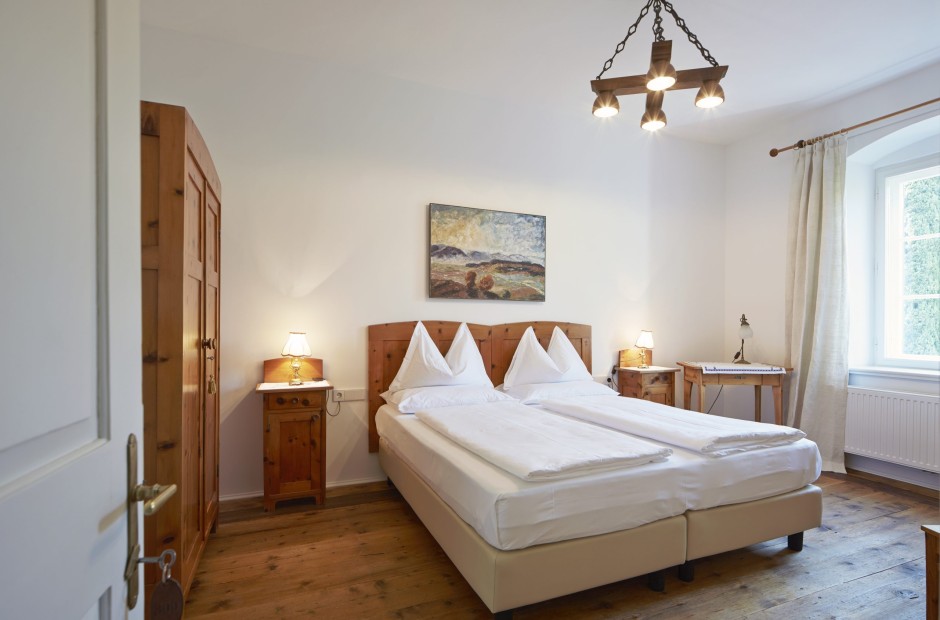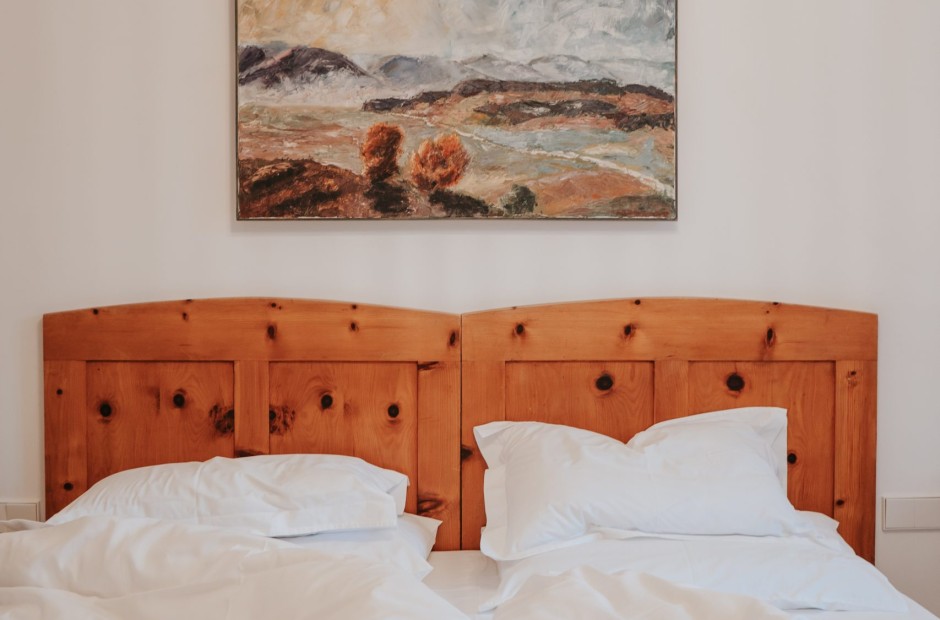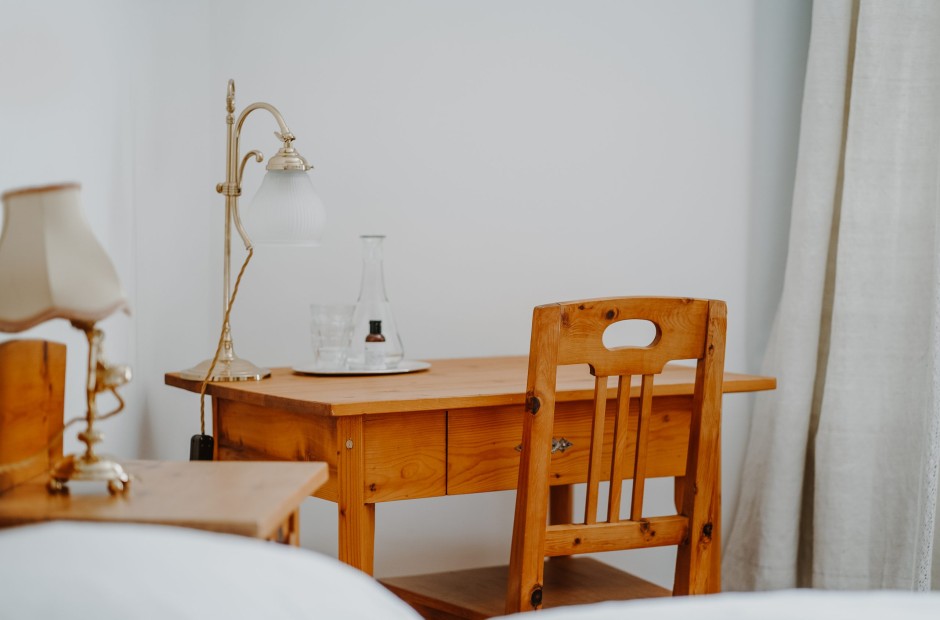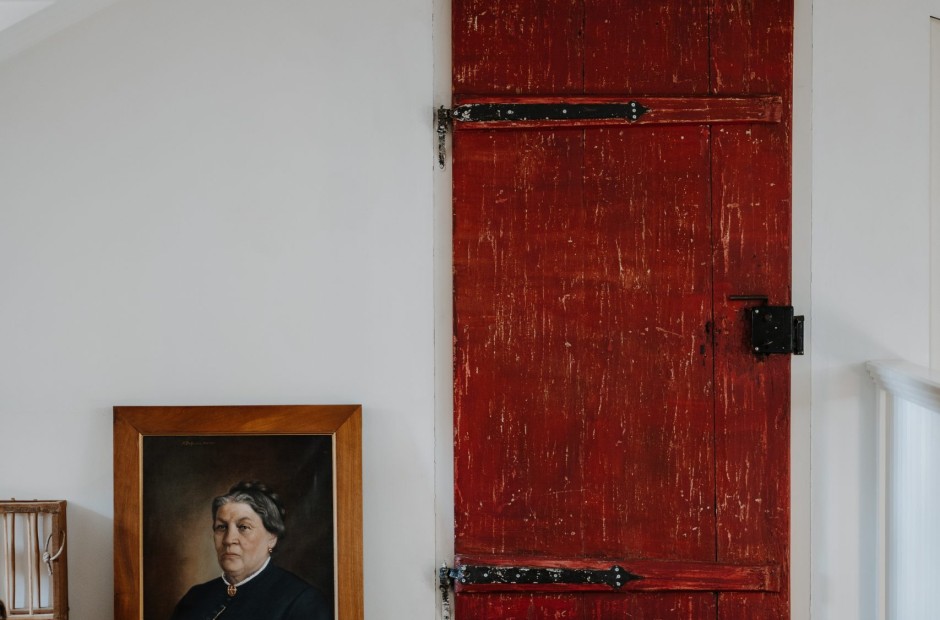 Pine furnishings and sunlight, in solitary splendour aloft.
Room with a view – over the magnificent landscape of Merano: to the south, but also north towards the hills, and east to take in the terraced vineyards. Warm tones prevail, with the wooden floorboards and the Thirties cedar-wood furniture. The Turmzimmer opens off a charming little attic library.
book room
double bed room
room with shower
third floor
South facing over the garden and the estate vineyard – view of the Tessa mountain range.
26m2